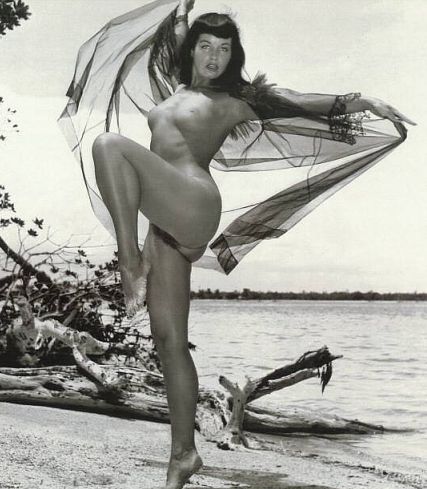 I'm still enjoying the summer and having fun out in the sun. Since I'm spending less time at my computer and more out and about, I thought I'd just post a few pretty pictures now and again. This one is perfect for capturing that summer spirit.
Aaahh! I wish I could prance naked down a beach, but that would only last until Dan found an appropriate switch and I'd find myself bent over some beach boulder. That sounds hot and almost tempting, but I'm not sure all the tourists would appreciate us.
Don't you just hate it when reality ruins a lovely fantasy? Oh well, I guess we'll have to settle for this pic and enjoy seeing carefree Bettie on the beach and dream a little dream.