I've been restless these last few days, and when I wasn't out, I was busy in my little spanko workshop. Okay, so maybe it's not exactly a workshop, but it sounds better than my little spanko worktable.
First, I made myself a cute sleep shirt.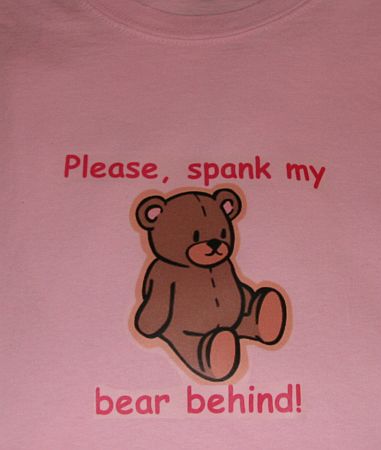 I'm not sure how much sleeping I'll get to do in it, but it's long and comfy so I can just lounge around the house in it. Dan will take it as a hint, of course, so I'll have to be careful to only wear it when I want a spanking. I should probably make more of these shirts so I don't wear this one completely out.
Making the shirt was fun but then I lost my crazy crafty mind and decided to do something about that plain wooden paddle of ours. You know, that really big one I love so much.
Ta-daaaaa!

I added studs!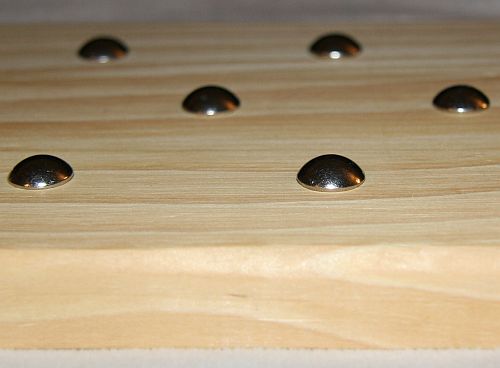 Here's another pic in case you wanted a close up. Isn't it great? At least that was what I was thinking at the time. Uh-huh. Sure.
I thought that right up until Dan gave me a few strokes with the new and improved giant paddle. Yeowch! It definitely adds some zing to the normal swat. Dan was kind enough to try both sides so I could compare the sensations. I can enthusiastically report that the studs give the paddle extra stinging power! Yay, me.