What is it about these paddles that catch brats attention?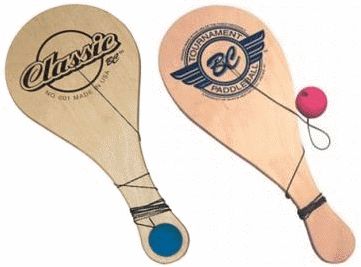 They look harmless enough – after all, they're just a kid's toy. But it's funny, this paddle has become something of a spanko legend. They have a nasty reputation among the brat community and all the spankers want one. I, for one, can attest to their ability to deliver a very stingy spanking.
I can remember when I thought I really needed one and was anxious to get to the local Cracker Barrel just so we could get one. I had no idea what I was asking for. From the first spank I knew I was in trouble.
It seems I'm not the only one who feels this way. We were talking at Spanking Den about what implements we'd like to try and someone mentioned the CB paddle. There was an immediate and intense response from another brat who obviously doesn't like the paddle either. She was fairly adamant about it, in fact. LOL
In case you missed it the first time around, you can find the same paddles they sell at the Cracker Barrel here. This is for you folks who really think you want one and can't get to a Cracker Barrel.
As for you brats, take my advice and be careful what you wish for! *wink*