I'm wondering, has anyone out there tried this toy?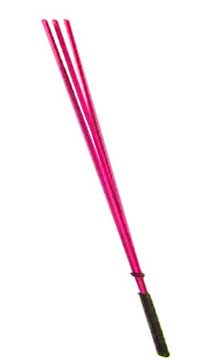 It's called the Triple Threat Acrylic Cane and I found it among the spanking toys at Lovers Package.
It looks evil and I'm sure it is…but I can't help being curious. I'd like another toy like the cane but I'm wondering if an acrylic one would be more intense. Also, I don't think they call it the Triple Threat without a reason.
But it's pink! This is going to be tough. I just hope my curiousity doesn't get me in trouble again. *wink*