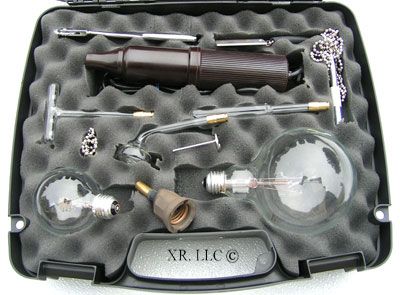 This is Extreme Restraint's Violet Wand Kit! Isn't it lovely and thrilling at the same time? I can't wait to play with it as I've been wanting one for some time now.
Does anyone out there have any suggestions, tips, or stories about this toy? Comments aren't being sent into moderation any longer so feel free to tell me all!
As soon as we get a chance to play with it I'll be back with my own report. Yay!