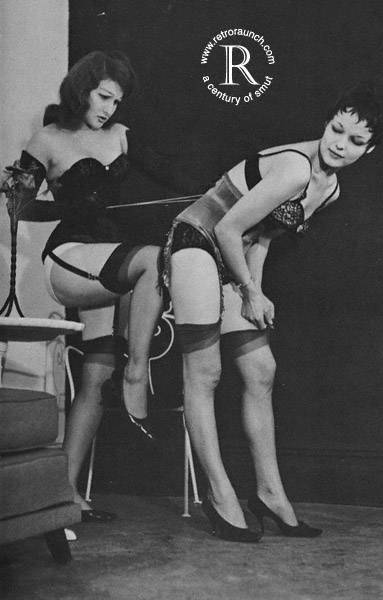 Luckily for me I found what I needed in this post by Am at Burblings.
When I bought my corset, I was more concerned with how it looked and how I would look in it. I've only recently become interested in wearing a corset and I was more focused on aesthetics than the practicality of the idea. I just thought I'd put it on, tighten it up, and it'd look fabulous. I didn't realize there was more to it than that, but once I got my lovely new corset out of it's packaging, I realized I was going to need some assistance. And not with just tying the thing up. This is a serious piece of lingerie and I wondered how other people managed them.
It's a good thing Am posted that advice when she did, too. I was beginning to worry I wouldn't be able to put mine to good use and that would've been a shame because it's a lovely corset. Now I have some good advice I can put to use which really makes me happy. Thanks Am!
Photo found at Retro Raunch.