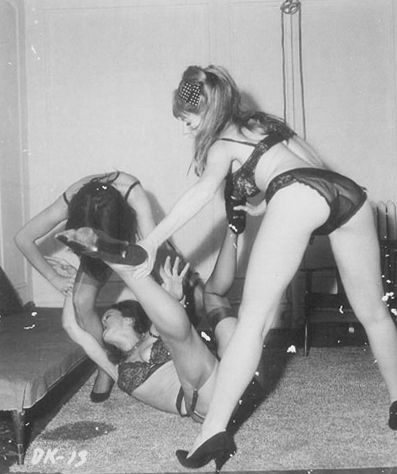 Have I mentioned I get a little grumpy sometimes? Well, I don't know what kind of hormonal hell I was in the other morning, but when Dan and I started playing around, I was having problems getting into the spanking at first. This hasn't happened before so it really caught me off guard. Dan wasn't spanking me hard at all but for some reason, it felt like he was walloping me. It was very strange.
I wanted to play and I really wanted a spanking, but in the beginning, I was downright fretful. I even managed to kick him in the head. That wasn't good for either of us. Dan offered to go away and leave me alone, but I wanted a spanking in a bad way. It was actually a bit frustrating. My body was enjoying the experience and I knew it, I just couldn't get my head into it.
Luckily, even though I kicked him in the head and was being unusually fretful, Dan hung in there and I got the spanking I needed so badly. I hate that hormonal grump when nothing is just right, I just never thought it would interfere with a good spanking. It was a totally new and weird experience for me but that feeling has passed. Whew!
I'm just hoping it doesn't happen again. Growling when Dan uses the small strap on my breasts isn't exactly friendly and not me at all. And I sure don't want to discourage the man, we have too much fun together. I think my best strategy is to convince him it was a chocolate deficiency. Well, it couldn't hurt anyway and having a large supply of chocolate is never a bad thing. Heh.
Photo courtesy of Classsic images at Skin Video.