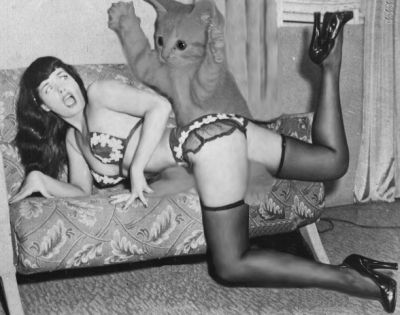 I know, it's an old photoshop joke, but I still like it! It also matches my mood today. I'm feeling kinda silly, kinda goofy, and slightly bratty. That may not bode well for my bottom. Or maybe it will, that depends on Dan's mood.
I guess I could de-pants him and see what happens. Well, I know what will happen, we all know what will happen. A spanking!
Hmm…suddenly that doesn't sound like such a bad idea at all.
Photo courtesy of Classsic images at Skin Video.