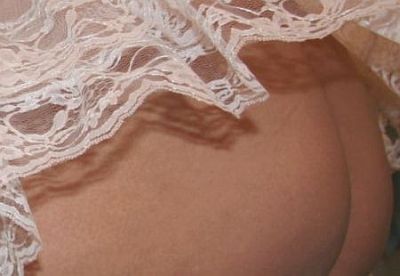 Friday was Love Our Lurkers Day and I was thrilled to meet some new people! Thanks to all who came by and said "hello" for the first time, as well as everyone else who stopped by for the fun. I appreciate all of you!
As y'all know, I had considered making a game of things by taking one swat per comment, but I couldn't make up my mind. I've been posting so infrequently of late that I felt like I should reintroduce myself to you all. Hey, remember me? I've almost been lurking on my own blog after all.
Then I started thinking. Yes, I know, that can be a dangerous activity. I started thinking why not include everyone in this? Why not give everyone a chance to be counted? I can count the commenters from LOL Day and then start this new thread giving everyone a chance to make their mark.
See that picture? That's my bottom in its unnatural state; unspanked and free of marks. It barely has a blush! So sad.
But you can help change that! Yes, you out there in cyberland. I don't care if you just delurked (or maybe are now inspired to), or have commented countless times, you are invited to make your mark, literally. Let's even things up and give everyone a chance.
Hit the comment button and give me a swat! It's easy and it'll be fun! I promise. I'll keep this going until at least Tuesday and I'm looking forward to seeing who all is still here.
Say "Hi" and give me a swat, my bottom will thank you…I hope. *grin*
*One last thing, I've been fighting the spambot wars for some time so I used to have my WordPress comment options set so that all first-time commenters got sent into moderation. I didn't feel that was as friendly I'd like to be so I changed that setting. Yeah, the occasional spam comment gets through, but it's rare now with the settings I'm using, and besides, I think it's worth it if no one has to wait for me to okay their comment. Just so ya know, if you're new.*