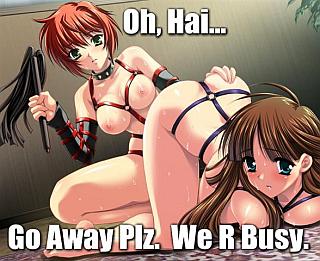 Dan posted this over at Spanking Blog and I just love it! He can be so funny sometimes.
We've had a lovely New Year's celebration and I'm about to make myself a mimosa from the left over champagne in preparation for a relaxing evening with my honey. As soon as I catch my breath, I'm going to post pics of my presents and let y'all know how much I love them all!
I hope everyone had a safe and happy New Year!