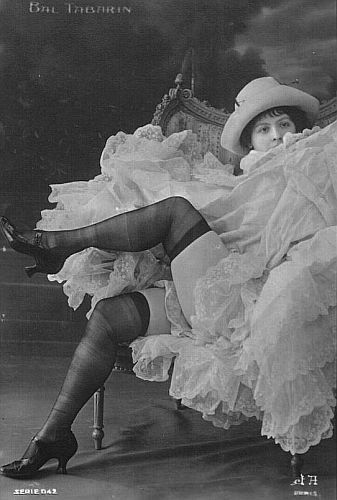 I've just got to find my way out! You know, I suppose I should start wearing that many layers of underskirts, it might slow Dan down a little. He's still keeping that mean bath brush handy so I could use all the help I can get. It was missing just long enough for me to forget its bottom tenderizing power. I've been getting pretty frequent refreshers on that subject lately though. Its a bottom burner alright.
Someone asked where they could purchase this particular bath brush that is commonly known as the VBB, which is short for Vermont Country Store bath brush. The problem is that they recently stopped selling it. It's been unavailable in the past and then brought back so I'm hoping it will reappear at some point. In the meantime, I'm afraid I don't have another source for this particular brush.
It's a shame, too, because it's a good implement. The length is just right for a serious otk spanking and it's hefty enough to land a solid spank each and every time. I can attest to that! It's an ouchie toy.
It's also one I bought myself so I have no one to blame but me. Yeah, that's the way it often goes around here. I hear stories about how absolutely awful a certain implement is and I have to have it. I get myself in the worst trouble that way.
Of course, as bad as that bath brush is, I have managed to find a couple of other toys that are worse…and then either begged for them or bought them myself. That lovely hairbrush paddle from Adam & Gillian's is a prime example of that.
I really wanted that paddle and the more dire the warnings, the more I wanted it. Of course, all my good spanko friends that warned me about that paddle were right; it is one very serious paddle. I love it. It burns like nothing else and turns my bottom red just the way Dan likes it to be. What else could I ask for? Oh yeah, a pillow, a really soft, cushy pillow. *wink*