Woo-hoo! It's been a crazy week here so I decided to try and wind down (or up) by searching the net for more stuff to put on my wish list. I found some nice goodies but this one really caught my interest.
I found this beauty of a belt while looking around at Venus Envy but they were out of stock so they redirected me here to ASLAN Leather.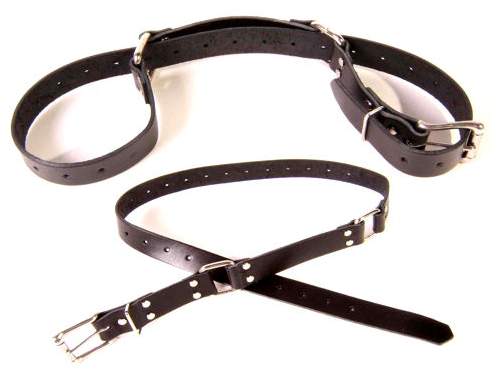 As soon as I laid eyes on it, I started having some very explicit fantasies. This belt can be worn like any other belt but when the time for action comes around, it can be pulled through the belt loops and used for more interesting functions. One site suggested it would work well as a restraint for wrists, ankles, or thighs.
Thigh restraints? Oh my! That works into my ginger fantasies very nicely.