Tomorrow I plan to blog about some real spanking stuff but for now I couldn't resist posting this picture of the candy bra.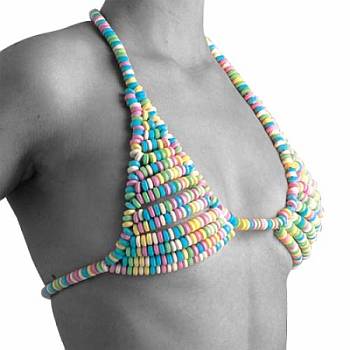 And a bigger pic of the candy garter belt.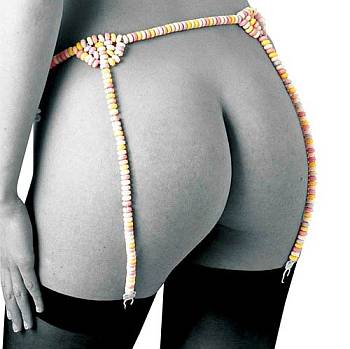 Don't they look yummy? I bet if I walked in wearing that and shook my bottom at Dan, I could count on getting a spanking real quick. Of course, that pretty much goes for anytime I shake my bottom at him. Now he even has a saying to go with that impulse since he's adopted HeadTeddy's saying about "what gets wiggled gets whacked." The candy might add a little flavor to that. *wink*
I really can't help but laugh about this stuff though. I know, I'll never grow up at this rate. Not that I was planning to! LOL
And in case you're wondering, both items can be found in the Novelty – Lil Kinky section of Condomania.