Okay, maybe not so sweet, but it's funny! I swear I can hear Dan saying this just to see how outraged I'd be. *grin*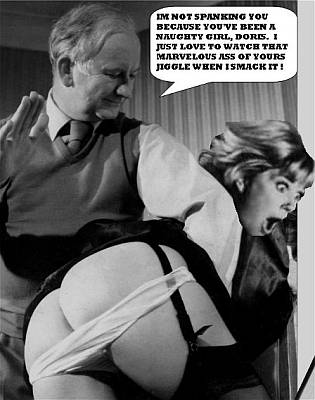 And, yes, that is the look I'd have on my face, too! Dan loves saying outrageous things to watch me react. I know he's teasing but I can't help but look shocked, surprised, outraged, or whatever else when he says certain things. He's always quick to let me know he's kidding but he says he can't help it. He thinks I'm cute when I'm outraged. Hmph!
The crazy part is, I always end up laughing right along with him. Things can get really fun if he's spanking me at the time. I'll get outraged and start to fight but of course I lose and the whole time he's laughing and teasing me even more. Eventually I'll start laughing along with him and there's nothing quite like being spanked while you're laughing. Now that's fun!