While we're away from our computers making the most of the great outdoors, I won't be able to blog as usual. Instead, I'll be making quick posts when I can and posting a few pics when I can't get enough computer time.
I think I'll call this Spankable Bottoms Month and here's Bettie to get the party started!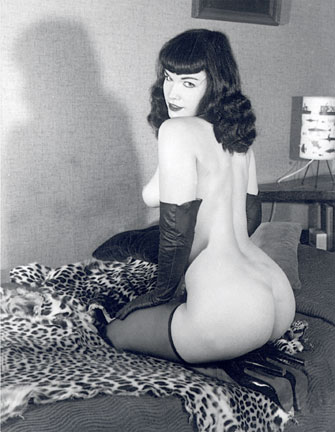 I love vintage pics especially Bettie's so you can expect to see plenty of these while we're out playing. Also, please don't be offended if I don't answer comments immediately. I may be too busy trying to keep Dan distracted from all the potential switches he's bound to find out there. Wish me luck 'cause I'm gonna need it!