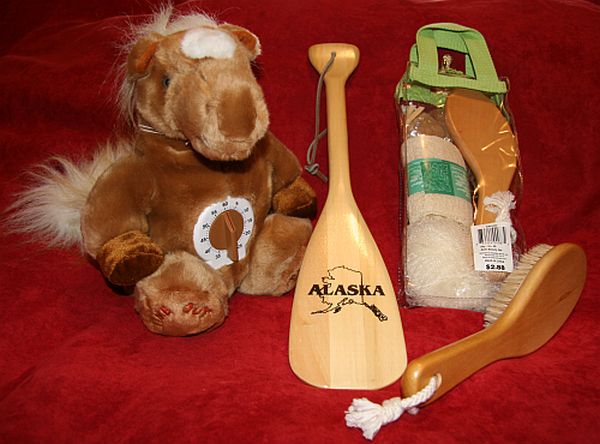 It's been a year since we opened the Spanking Den so we're having a little celebration and giving away these prizes. Of course, you have to be a member and enter the contests, but that's not all that hard…really!
I own two of those prizes already and have them applied to my bottom on a regular basis so I can vouch for them. The oar paddle is extra stingy and that handle gives him some serious leverage and reach. Ouchie!
As for the bath brush, that's one nice little toy. It's not too heavy but still delivers a nice thuddy spank. It's great for otk and has a little angle to reach those hard to spank spots.
If you haven't visited the Den, go over and check us out, we'd love to have you join us!
*Note: The oar paddle and bath brushes we are giving away are NOT the implements that have been used on me; the prizes are new and therefore butt oil free.*