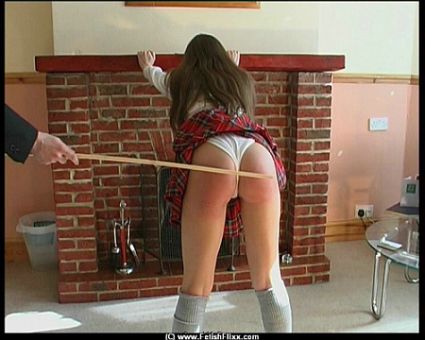 I want to assure all of you that my big caning is still going to happen, it just got put on hold. I'm reminded of what I have to look forward to when I see images like the above of Rosaleen Young getting a hard caning from Fetish Flixx.
It doesn't help that Dan gets an evil glint in his eye when he tells me to behave because I still have that caning to look forward to and it wouldn't be a good idea to get into trouble before that's taken care of. He really seems to like reminding me of the number. I think we've decided to round it off to sixty strokes just to make it easier to remember.
It's been so long since I've had a spanking, I'm looking forward to those sixty strokes and that evil glint in Dan's eye just makes me want it more. Not even watching Rosaleen get a caning and hearing her count the strokes in that set of clips can deter me. Ummm quite the opposite really.
So don't worry, I'll get that caning eventually because I wouldn't miss out on it for anything!
*links to the Rosaleen caning removed because the hosted gallery is no longer available. Sorry.*