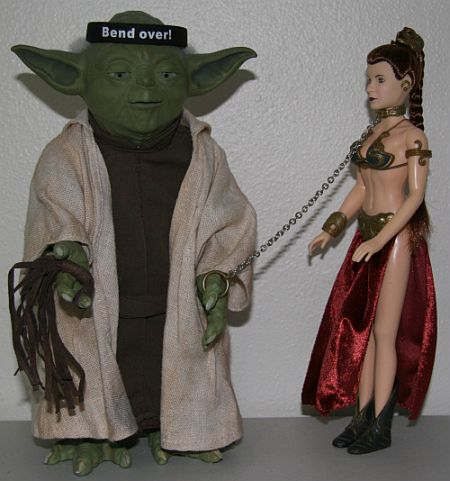 This is for Padme over at Journey To The Darkside. I promise her a pic of my slave Leia doll which I recently acquired and I figured this was a good day to post it as they're having a little celebration over there.
Isn't that the kinkiest toy you've ever seen? I couldn't buy her fast enough. In that outfit, with the collar and chain attached, how could I resist? She's perfect for me. Now I just need to make a few more toys for Yoda.
Hey, if I didn't do this sort of thing to keep myself busy, I'd just get in trouble and then I'd be the one chained up and flogged…wait a minute…I may have to rethink this one.