Erotic Awakening and a New Paddle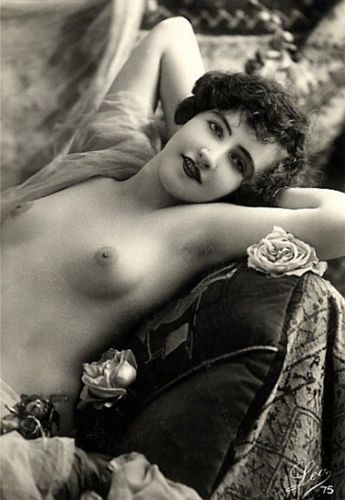 Life is good and I'm enjoying the last days of summer even as all the familiar signs of fall are beginning to appear. Since I'm staying in more, I was looking for something new to explore and just the thing happened along one day. I was contacted by a couple who wanted to review my blog for their podcast, Erotic Awakening, which sounded interesting.
I was especially intrigued because I like podcasts anyway so I looked over their site, checked out their blog, and then listened to a couple of podcasts. I really enjoyed all of it. I like listening to podcasts on my Ipod because the format is really handy for me and the subject matter of Erotic Awakening is interesting and fun. I'm slowly working my way through the episodes and looking forward to listening to this week's when I get a chance. I always like to hear from other kinksters so listening to them relate their experiences in a podcast is very cool. I highly recommend them, and not just because they gave me a really nice review.
As for my new paddle. Oh me, oh my, the trouble I get myself in sometimes!

Dan has wanted a paddle like the one they use at the Girls Boarding School site, but I couldn't find one exactly like that one so I custom ordered a paddle from Woodrage Paddles. Luckily, they were familiar with the paddle I was looking for.
That's right, I custom ordered that paddle myself. I didn't order one quite as large like the one they use because I'm not completely crazy. I mean, seriously, that paddle is baaaad!
Here are some sample clips just in case you haven't seen that paddle in action. Eeek, right?
Dan was thrilled when he unwrapped the paddle and immediately wanted to give it a test run. Dan decided ten spanks would be good enough for starters and I was game, so I bent right over and he bared my bottom while I calmly waited for the first stroke. When I ordered the paddle, I figured a little less paddle would mean a little less burn but that didn't exactly work out for my bottom after all. It's still a hefty piece of wood and those holes add to it's effectiveness for extra burning power. It turns out that despite not being huge, it's still plenty big enough to cover a lot of bottom area. I found that out immediately after the first swat landed.
Owwww! As that first swat burned across my bottom, it sank in that I might have made a mistake. Then when the second stroke landed, I knew I was in trouble. As the paddling continued, I squealed, I yelped, I kicked, I begged, and then I just yelled. It didn't do any good, Dan just keep swinging that paddle and promising to keep paddling if I dared to get up. He did not hold back even though it was the "testing" phase. Ten swats and I was very impressed. My bottom was even more impressed, as well as red and somewhat tenderized.
Since the first test, I've gotten a few more strokes in preparation for the first "real" paddling with our new toy that Dan has promised me. I suspect I'm going to have one very sore bottom very soon. Yum.