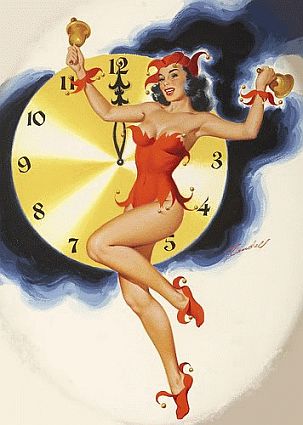 I hope the new year finds you all in good health and spirits! I personally plan to have plenty of good spirits to help me toast the new year. I have high hopes for this year and some of it might be of interest to some of you.
I'm going to be branching out in the new year; I'm starting by creating a new community site that focuses on a certain group that I feel could benefit from a place of their own; male spankees and the men and women who enjoy spanking them. I'm still busy building the site so I'm not ready to tell you where it is yet, that will come once I've got it all set up. I will say this for now though, I think it's going to be very cool when I'm done.
As for the rest of you hopeful kinky people out there, I have the feeling that I'm not done building sites so stay tuned for more news in the coming year.
As for Dan and I, we're as much in love and spank happy as ever. All is good here even though I'm so busy I don't get a chance to tell you all about it. The latest thing is that he has a new paddle brush that he's breaking in on my poor bottom. It's really awful and full of sting, so Dan just loves it, of course. Forget about breaking it in, I'm just kinda hoping it'll just break! LOL
I guess that's about it for now, folks. Everybody stay safe and have a happy New Year!