Cleared and ready for action!
I saw my doc this week and have been declared healthy enough to begin returning to regular activities. Yay! The fact that my regular activities include regular spankings wasn't brought up because I doubt there's much documentation for that sort of thing. I'm going with the advice to go at my own pace and do what feels comfortable. My incisions were small, they're healed, and no part of me that was involved in the surgery will be involved in a spanking so I figure I'm good to go. Dan thinks so too and immediately began telling me it's time to make up for all the spankings I've missed while I was either sick or recovering these last couple of months.
It's been a rough few months due to my health so it's about time we got back into the swing of things. So to speak. No worries though, we'll ease back into things. I just hope my normal tolerance level is still what it was. The spirit is willing so it better be!
Now the question is, how to present my willing bottom? I know, just showing up is enough for some, but I like to set the mood with the right presentation. Let's see…
Here's my white panties under a short tennis skirt. It's lacy, revealing (but not too much so), and the skirt is cute and really short. All I have to do is bend over a little and my bottom cheeks pop right out. There's not much to get in the way of the action after that!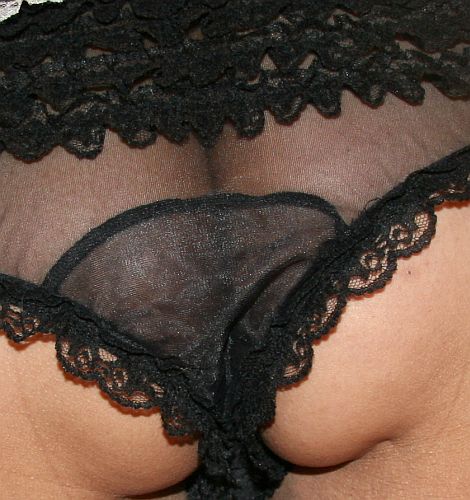 Then I have my black ruffled panties. They're kinda peekaboo panties because they're so sheer in places which makes them attractive and they're black which automatically puts them in the sexy category but I don't know. I do like the ruffles though. They're flirty!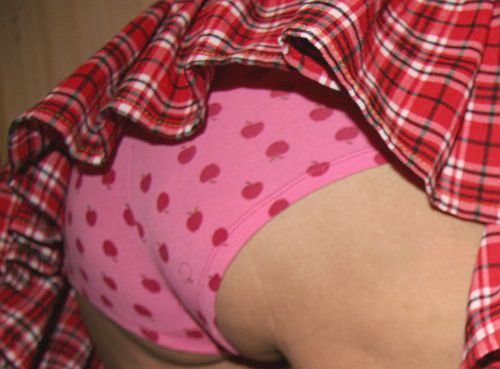 Now we move onto this look which is more cute than sexy. These are my cherry panties with my short plaid skirt which goes well with a brat/tease attitude or a sweet and sassy vibe. Either one works for me. Usually works for Dan, too.
Of course, there's always the tried and true "Spank Me" panties but that's so obvious. There's also my open in back lacy knickers but I'm just not feeling that look right now. Argh! I just don't know what to choose for this spanking. It's a special occasion after all and I want to set the right mood. I haven't been spanked in forever and I want to be as spankable as possible. Dan will say just wanting to be spanked makes me spankable…but I like to dress it up a little.
Anyway, I suppose I can direct Dan this way and see if he has an opinion. Knowing him though he'll either vote for all three or for me to wear nothing at all. I guess I could just take advantage of the upcoming three day weekend and give all three looks a try. That'll make sitting on Tuesday a bit of a challenge but I don't care. It'll be the return of the Greedy Bottom, and about darn time, too! Heh.