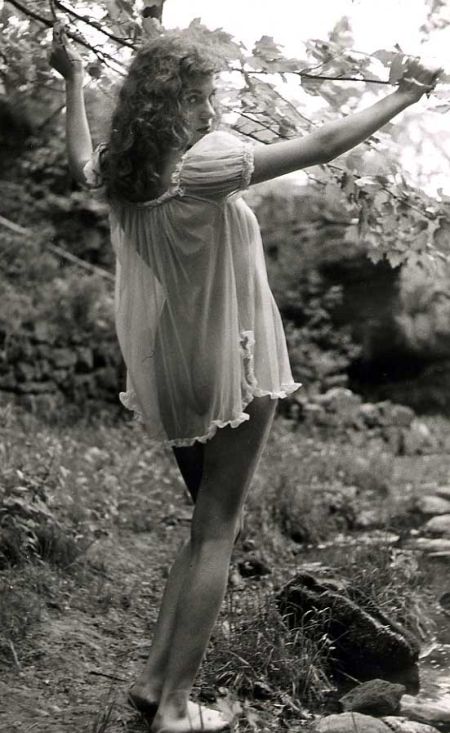 May is here, the days are warmer, the outdoors are calling, and you know what that means…it's time to go looking for switches! Or at least that's what Dan seems to think ever since he saw this photo from Vintage Spanking Photos.
Last summer while we were out in the woods, Dan made a nice long switch and we had a little fun with it. It was a whippy and stingy implement that he liked quite a bit. He liked it so much he took it home with us. I was a little worried because that was a toy that could get me hopping in no time at all. It made me all the more fond of my nice leather paddles and straps. But the switch was handy and much quieter which was convenient since we were traveling at the time.
Not that it mattered the time he switched me out in the woods. He was having a great time switching me and I was yelping and jumping. The switch might have been quiet but I sure wasn't. Ohhh and that awful "swiiissh" noise it made was almost scary. "Swiiisshh!" It was a soft noise followed by a big sting. Very ouchie! I would've been quite happy to leave it in the woods, but not Dan. He had to bring it back from our hike as a souvenir.
Also, I think he liked seeing how quick I'd scamper up the trail as he walked along swishing that awful thing around. "Swiiisssh!"
Luckily switches aren't implements with long lives. They have to be cut fresh and then once they dry up and get brittle they tend to break.
Yup. They break up into nice little useless pieces that you can stomp right into nothing….ummmm not that I would know anything about stomping on old dried up mean switches. Really, I don't. *wink*