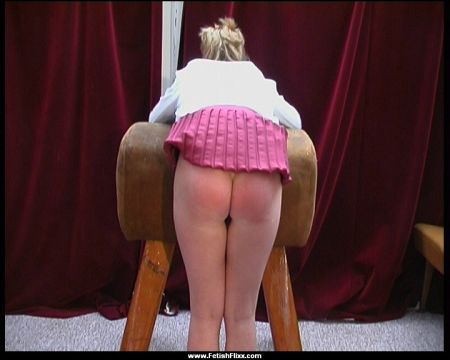 I saw this image from the movie "Belt Slipper Rod" from Fetish Flixx, and I was consumed with spanko envy. I want one of those spanking benches!
What is that called? A spanking horse or just bench? Either way, I want one. I think it would help with the spanking symmetry problem we sometimes have.
I'm tempted to try what Am and Dave did with their folding steps after reading both his and her's posts (on their now discontinued blog so no links to the posts). It was quite inspiring! I have some of those steps and I've been giving them the eye since reading those posts of theirs. I even tried bending over them for size. It has possibilities.
I guess I could get out the tools, order some wood, and go to work but it's been awhile since I've tried anything like that. I'd probably end up with a lopsided horse and then drive myself crazy trying to even out the legs. And before you know it, I'd have a footstool. Yup, I better find another solution.
I think I'll go look at those folding steps again.