Okay, I'm totally exhausted but I wanted to get these pics posted asap. We had a wonderful Valentine's Day which was highlighted by the Big Caning! I know it's been a long time coming so I thought I should post the photos tonight.
Here's my right side taken while I was lying over the arm of the sofa complete with a close up of the marks.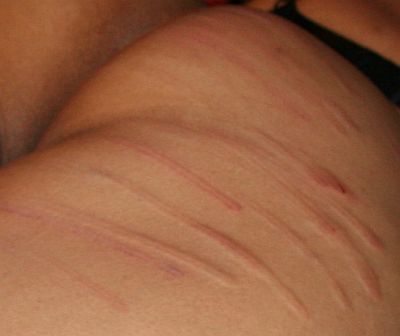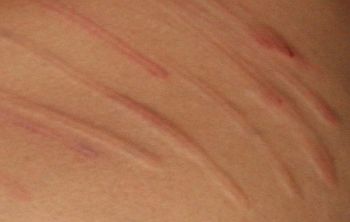 Now here's the left side.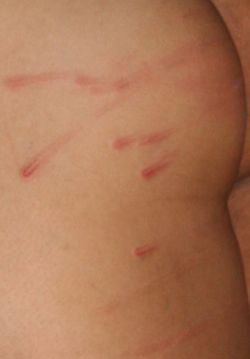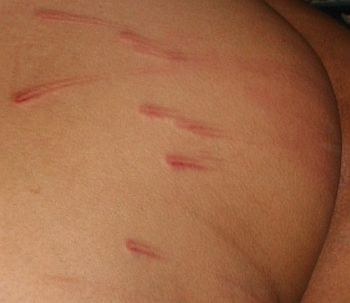 It was quite an epic caning as you can sort of tell by the pics. I must say, it was a Valentine's Day to remember! If I can sit tomorrow I might even get around to thanking all of you who voted. Heh.
I'll post details later but right now I'm sleepy and my bottom is sore so I'd like to get to bed so I can cuddle with my honey. Dan's really enjoying my welts and is looking forward to rubbing them all night. I am kind of looking forward to it as well, if you want the truth. I think my greedy bottom may finally be satisfied. It better be anyway!
Good night and I hope everyone had a wonderful Valentine's!