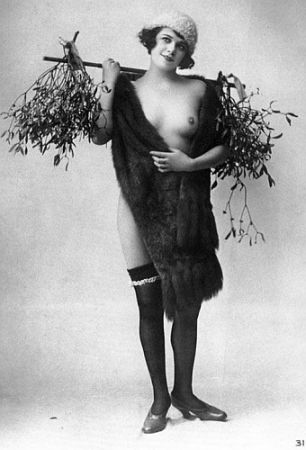 I'm avoiding the great outdoors this long weekend despite the fact that almost everyone I know will be out there cavorting in it. (It's a three day holiday weekend here in the States for most of us in case you were unaware.) Why am I avoiding it? I have plenty of reasons and they're pretty valid as far as I'm concerned. The one most of you can relate to is that Dan is way too fond of switches and I don't want to end up like that gal in the picture. Minus the fur, of course, because it's already hot, hot, hot here.
Also, from what I hear, it's going to be much too crowded at every lake in the area anyway and that just sounds unappealing to me right now. I enjoy nature more when it's not lousy with festive people. *wink* That means we'll be here at home, free to play however we want. I plan to take advantage of that, too. Somebody break out the spanking toys! Who needs switches when we have so many well-crafted toys?
Whether you are one of those happy souls out enjoying the great outdoors or have something else in mind, have a great weekend and stay safe. I'll be inside where my bottom is completely unsafe but happy. Have fun whatever you do!